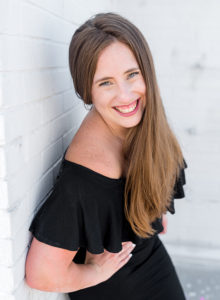 Hi! My name is Victoria, and I am the face behind Paces Lane.  Having attended many weddings, and being ask the great honor of being in 2 weddings, I kinda fell in love. I was so excited to become a part of the wedding industry.  I got to combine my favorite things, having fun + planning + love.  It was the perfect equation for me.
I started Paces Lane in 2014 after having a blast as the head party planner, aka Maid of Honor, for my sister's wedding.  I realized that while there is a huge amount of information out there for Brides (which is fair – it's their day after all!), there was little to no help out there for Maids/Matrons of Honor and Bridesmaids. These gals are responsible for so many wedding celebrations, from bachelorette parties that turn into weekend getaways, bridal showers that turn into nights out on the town, and everything in between!
When someone needs something to get done or come together, friend or family, they come to me! And as more engagements happened around me, I was their gal to help out.  I created Paces Lane to be that tool for not just friends, but all you "assistant wedding planners" out there who get to throw fabulous parties for your girlfriends, fellow bridesmaids, and besties who are getting ready to walk down the aisle.
I hope this site helps you find ideas for your next party or adventure and makes planning that much easier.
We also have a shop! Make sure to check Paces Lane out on Etsy for all of your party supply needs!