If you're looking for the easiest recipe that will have everyone talking, candied bacon is your new go-to. Seriously, it's just 2 ingredients!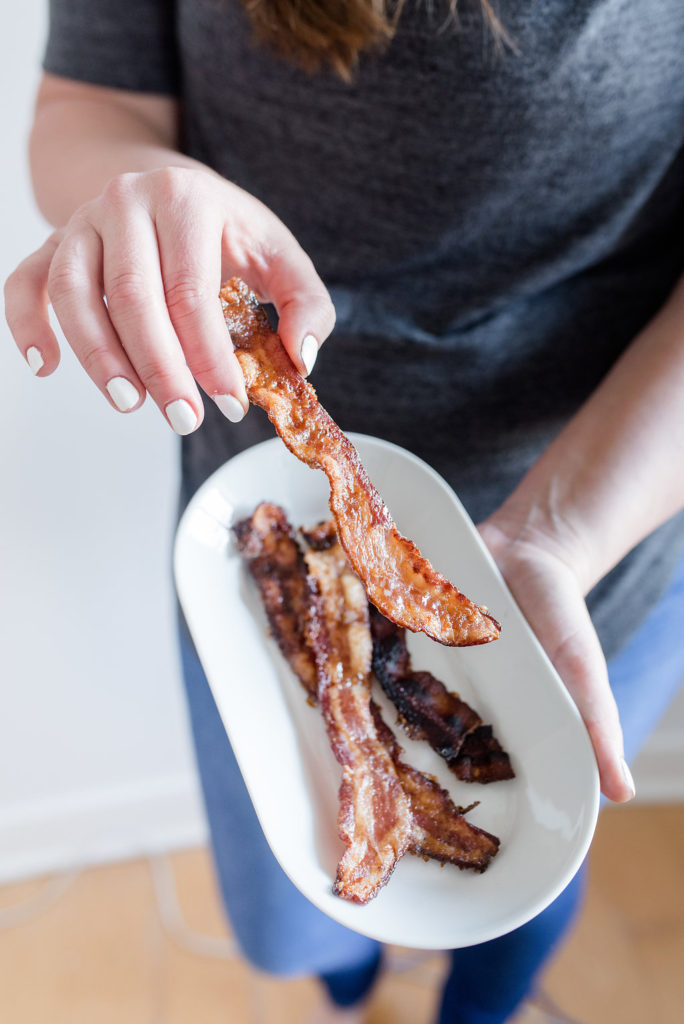 Ingredients:
Directions:
Preheat own to 400°
Line baking sheet with parchment paper (not wax papar) or aluminum foil, lay out strips of bacon on top
Coat bacon in brown sugar (I put about 1 teaspoon on eat and spread it evenly over the bacon)
Bake for approximately 15 minutes or until bacon is golden brown and turning crisp*
*cooking time will vary depending on oven and how thick the bacon is
That is it. And the best part is everyone in the room will ask you how you made it.  I do like to switch up the serving style of this treat.  For a brunch, I tend to leave it in the long strips just as it is, but for a more cocktail or afternoon event, I will cut the bacon in half first so they aren't as long of pieces.  A great way to present the dish is by stacking the bacon, Lincoln Log style, aka in the shape of a hashtag #.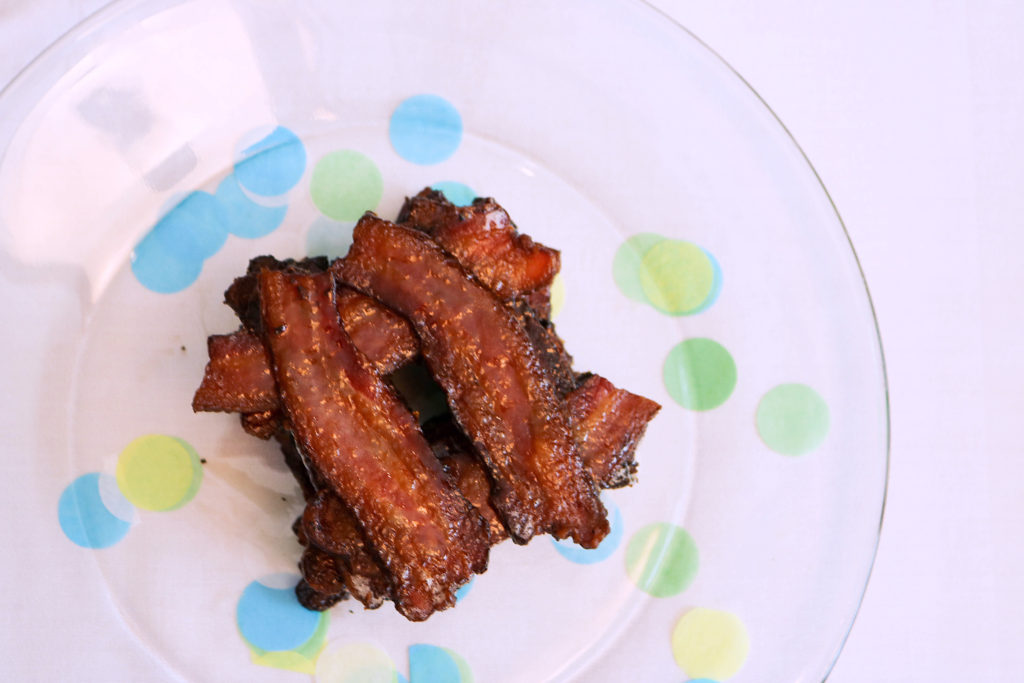 This is a must for any event! I promise you it will not disappoint and everyone will be asking you how you did it!