Shades of Pink is a pretty and safe color scheme when planning a bridal shower. Keeping to one color will keep the vibe elegant and feminine.
This afternoon bridal shower focused on sweet treats.  Instead of sticking to traditional momosas, they decided to "spike them" – check out some options here, and custom cookies from local Atlanta cake decorator Pasrty Shells.
The bar cart was decorated with items found from Marshall's to help keep the costs down.  The pineapple was found for $14, the shaker was on sale for only $4, and the bowl the oranges are in were also on sale for $5. It was a must get for the price and the gold accent as a rim.  I can see this being used for a lot of future events.  Favorite tip: Never forget to add some flowers, even if just a simple bouquet from your local grocery store, to the bar cart.  It really brings some life to the cart as well as some color.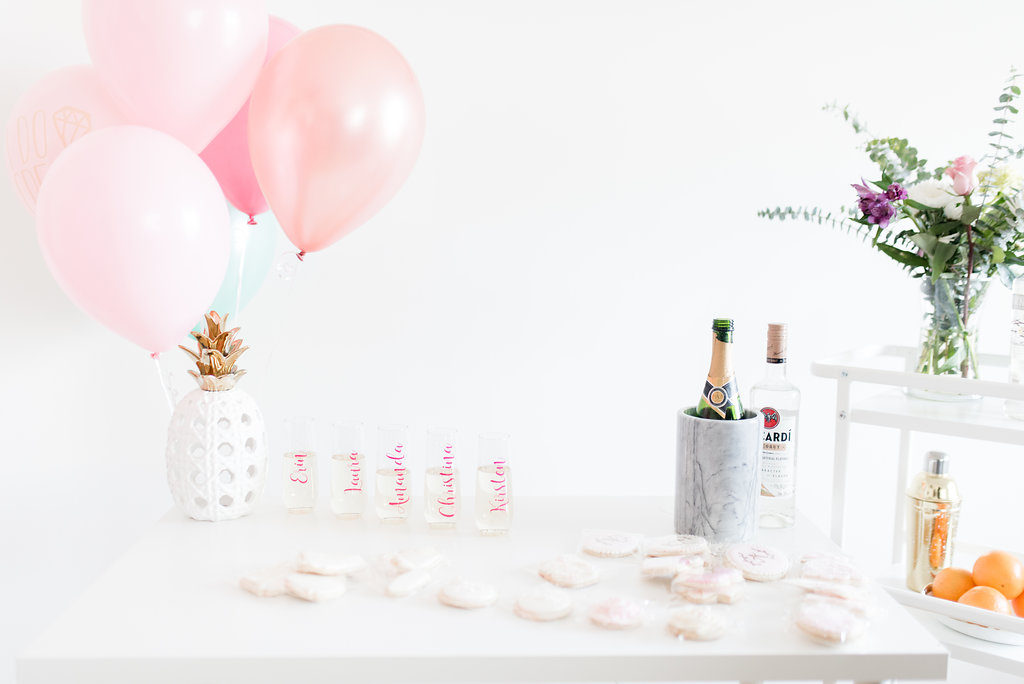 To keep with the pink theme, they went with soft pastel cookies and used white and gold as neutrals.  A simple monogram with the bride-to-be's new last name is an elegant look.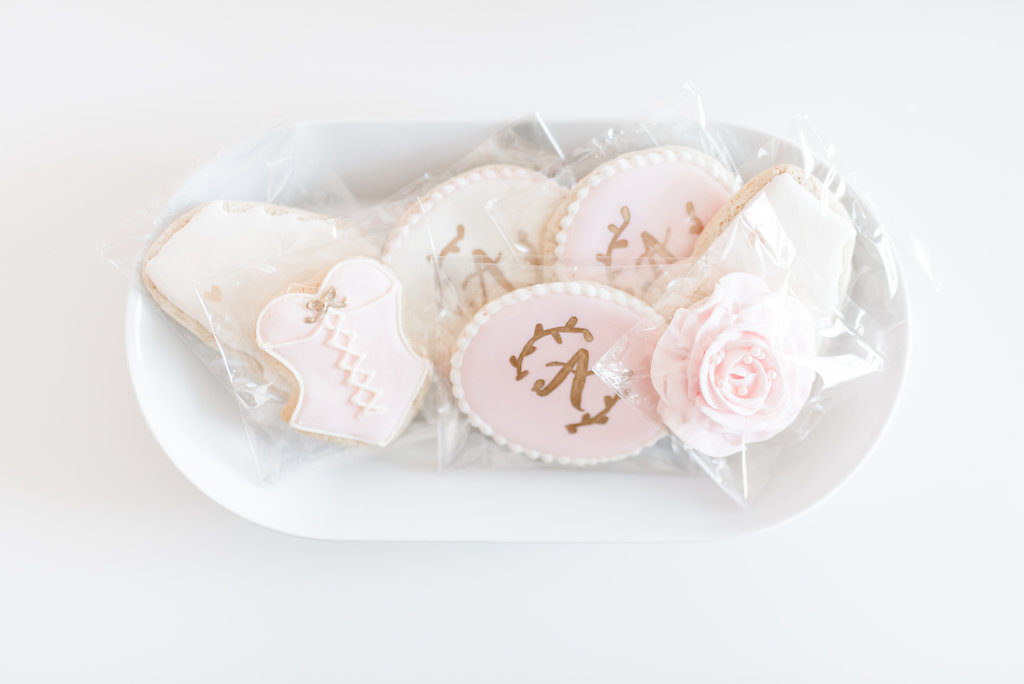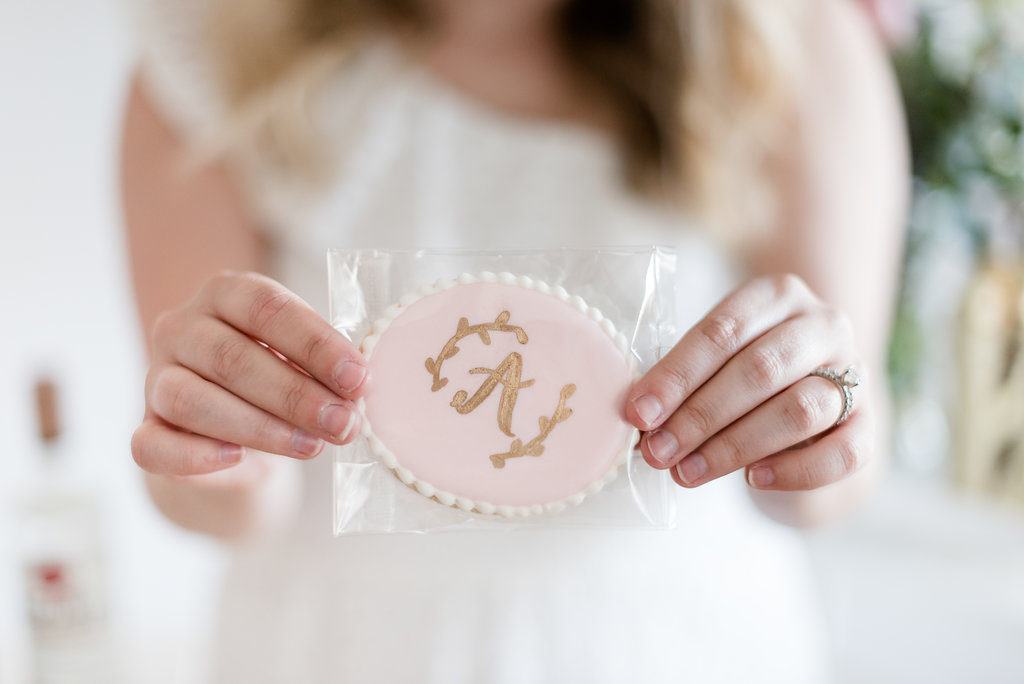 Shades of pink were used in the balloon bouquet which really made the party more festive.  Balloons are also great for adding dimension to a table by adding height.  Personalized flutes finished off the look for each girl in attendance.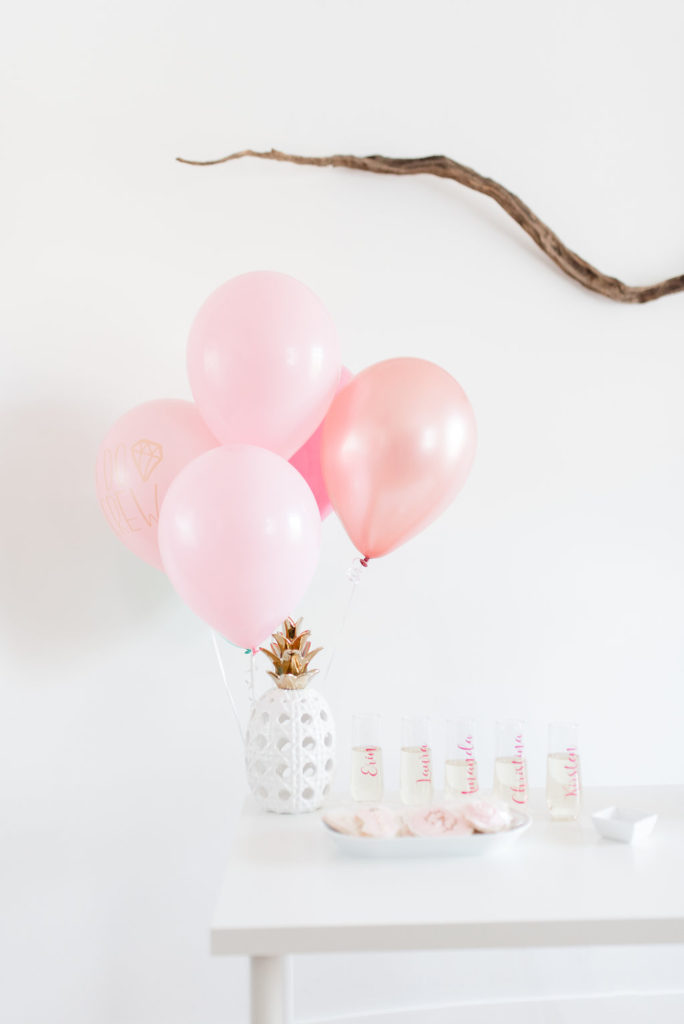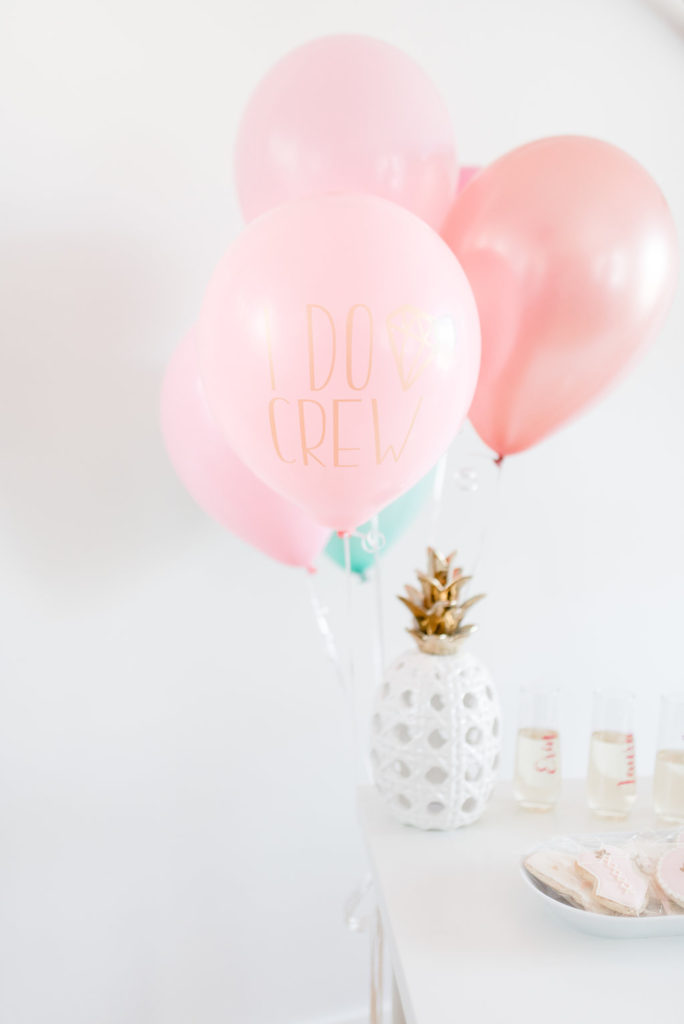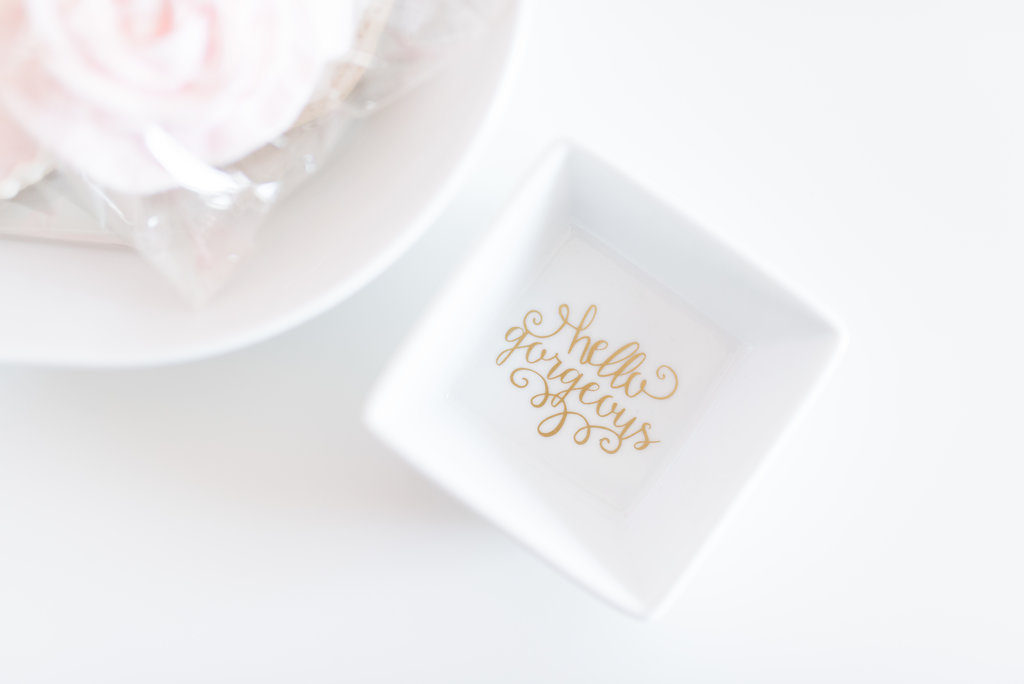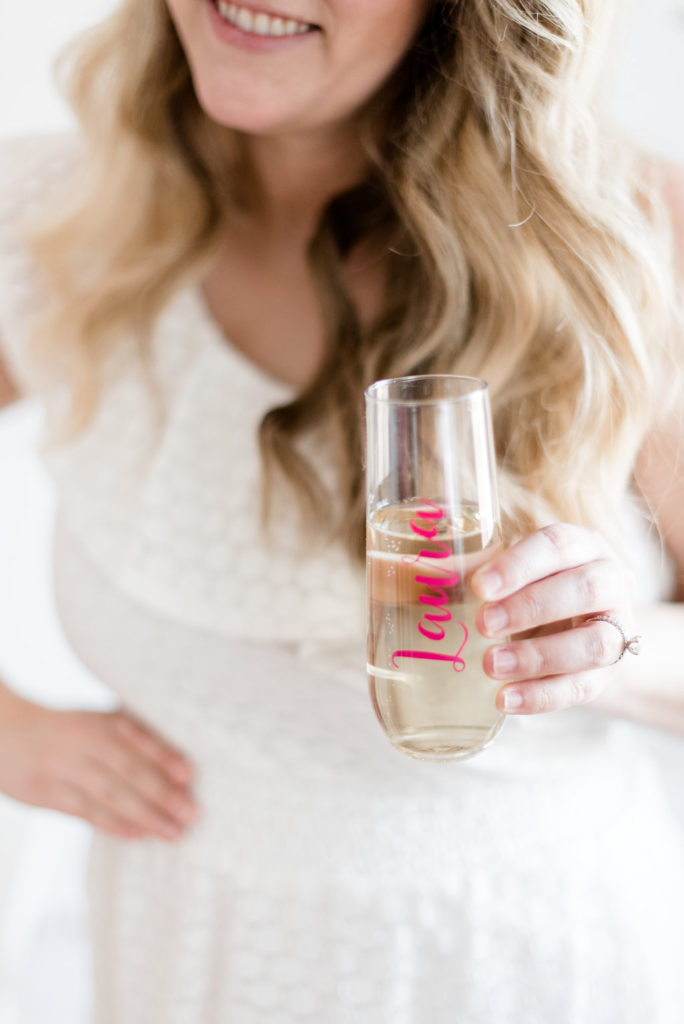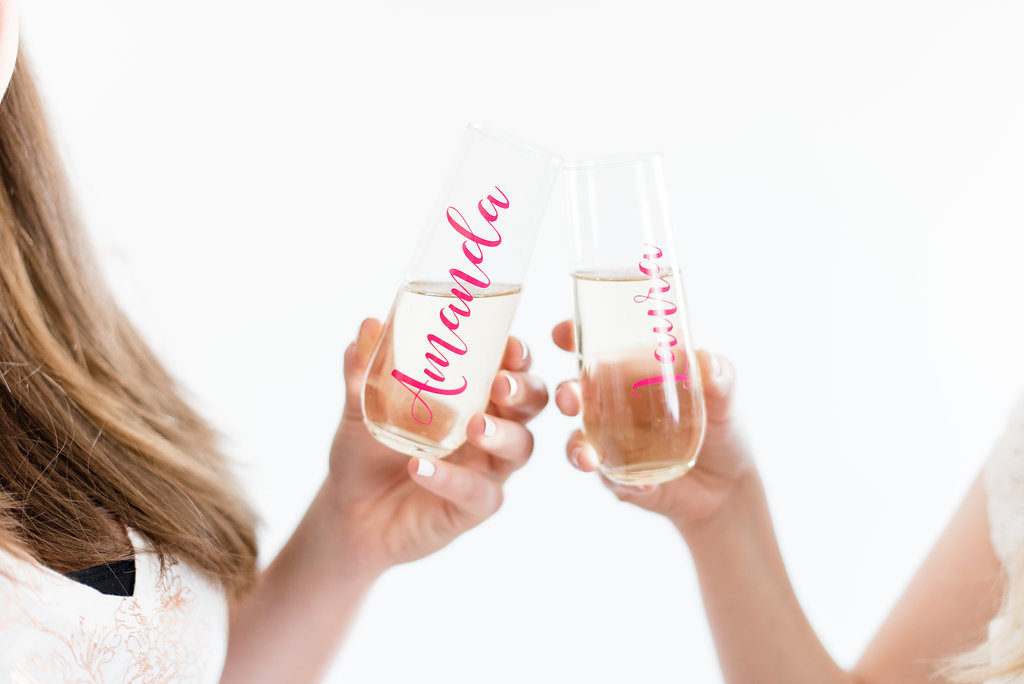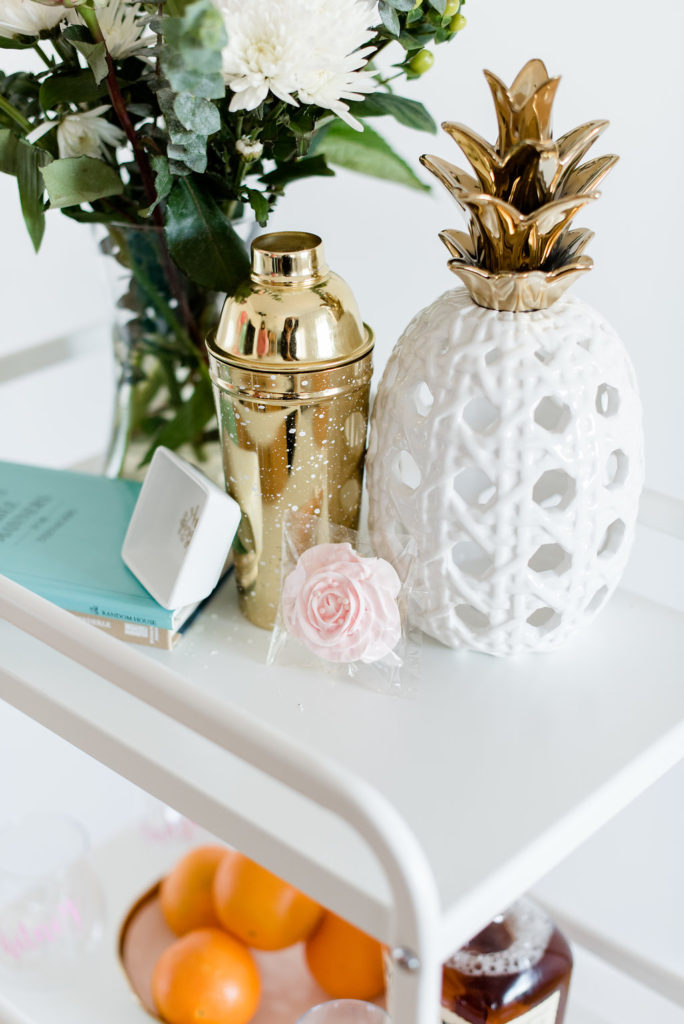 Vendors:
Photography: @KVCPhotography / www.kvcphotography.com
Party Decor: @PacesLane / www.paceslane.etsy.com
Custom Cookies: @PastryShells / www.pastryshells.net