The bride has a whole skin routine she has been following to make sure her skin is flawless on her big day PLUS she chose the make up artist AND most likely had a trial run of her makeup.  She's set! But if you're getting your makeup done as a bridesmaid, there are some things for you to know and do to prep as well.  I asked Megan to let us in on some tips and tricks to make the day go smoothly!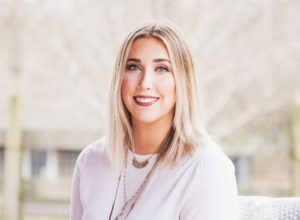 Enter Megan of Megan Quintana Artistry.  The first time we met, we hit it off immediately.  (I think the fact that we were both drinking Mimosas on a Tuesday helped, but that's besides the point.) She always shows up to every situation dressed beautifully and her makeup is FLAWLESS every time.  Girl, please do my makeup every day!  She's been kind enough to let us non-brides in on some tips for prepping for a wedding day, and share some photos with examples of makeup she's done!
In the case of getting their make up done, what do the bridesmaids need to bring with them to get ready?
Each artist is different, but I recommend a smile and a few pictures of inspiration. We'll chat briefly about those pictures and create the perfect look for you as I am prepping your skin. Some brides have a certain way they'd prefer their bridesmaids to look, such as more on the natural side and no blown out smokey eyes or bold lips. If that's the case just a smile will do! I have a stocked kit with skin care, makeup, lashes, and everything needed to make you look gorgeous for your besties wedding day!
What should bridesmaids do day before/morning of to have their face prepped and ready?
Bridesmaids should drinks a lot of water and do their daily skin care routine. Please be sure to show up makeup free and moisturized. The biggest thing to avoid is any moisturizers with SPF in it as it will cause flash back in flash photography. If you've never heard of "flashback" google "
flashback makeup examples
" for a little peek. The main ingredients that can cause a white cast in photos are zinc oxide and titanium dioxide.  Not all SPF will cause flashback, but it's better to be safe than sorry. Avoid it all together on this particular day!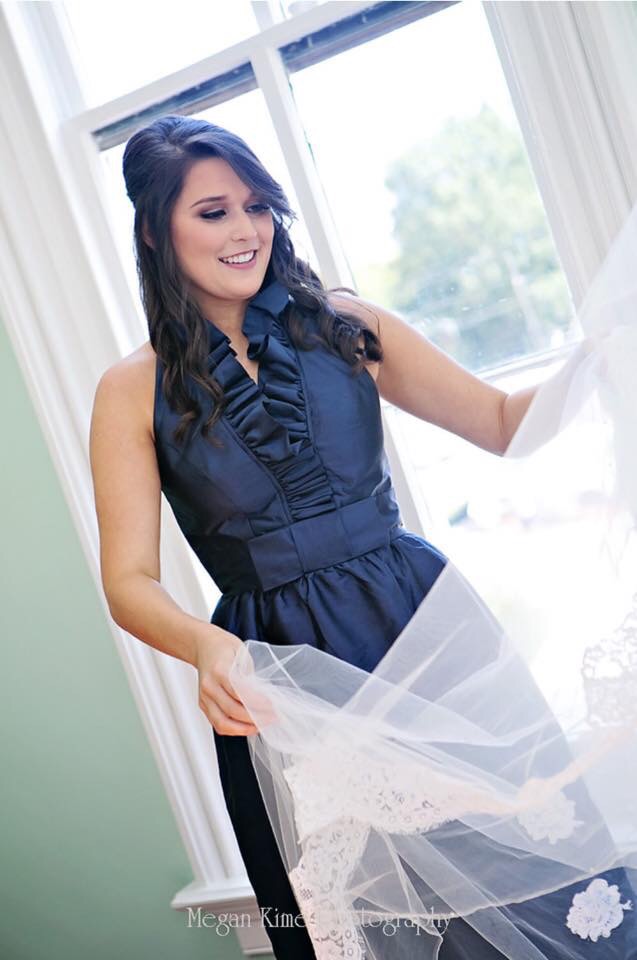 "I'm going to be in photos, do I really need to show up the morning of without makeup on?! Blasphemy!"  
Yes! To keep the schedule of the day running smoothly, it is best to show up makeup free. Removing makeup takes extra time out of the schedule. It is best to remove it completely after the rehearsal dinner the night before, as much as some of you may want to sleep in your makeup, just take it off! Your skin will love you for it. Also, photos typically don't start until after you're all ready!
Shelby Rae Photography
What's the best thing you can do for your skin daily, even when not prepping for a wedding?
Hydrate, hydrate, hydrate! I can't emphasize this enough! Drink your proper daily water intake, moisturize your skin based on your skin type. Yes, even you oily gals out there need to moisturize! Use a daily sunscreen with at least 30 SPF.
Will my makeup last as I dance the night away?
Oh yes! I prep your skin according to skin type and use all long wear, waterproof (some water resistant) products. So get out there and dance your heart out!
What's the difference between airbrush and standard makeup application?
The biggest difference is how it's applied. There is a common misconception that airbrush lasts longer than traditional makeup. That's simply not always the case. It all depends on the health of the client's skin. Airbrush makeup is known for being light and natural looking. It lets your natural skin shine through. I believe with the right techniques traditional makeup can look just as flawless and skin-like. I love when my clients let their natural skin shine through!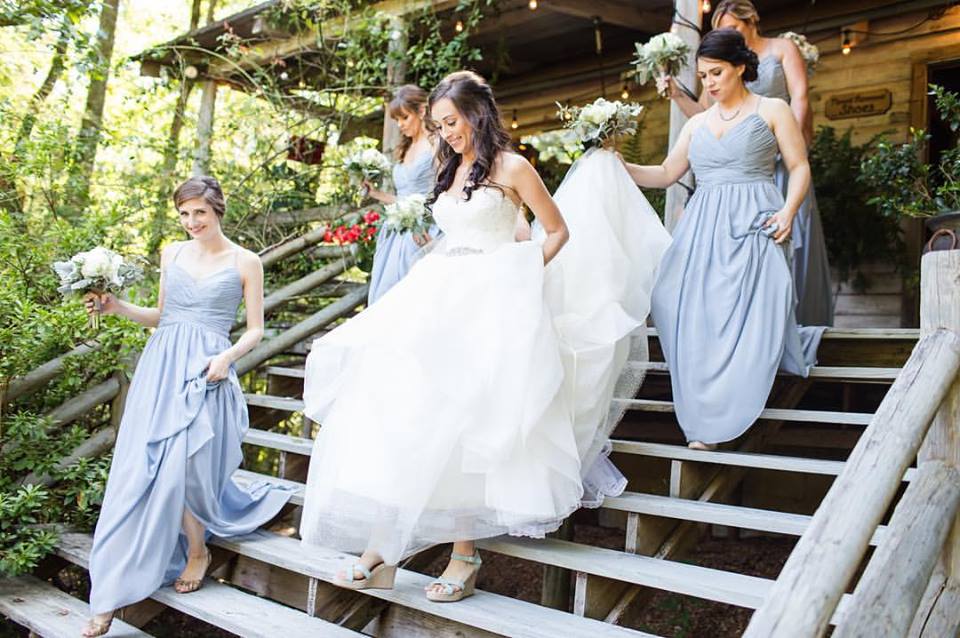 Only a few of us are getting our makeup done professionally, and we are each paying for it.  Should I tip? If so, how much?
I've been asked quite a few times by the client if they are expected to tip. My answer is always, "A tip is not expected or required! If you are extremely happy with your services and choose to give a tip it is always greatly appreciated."
Megan has always loved makeup, but her career started at the Bobbi Brown Studio in Raleigh, NC. Megan has been in Atlanta for over a year and is already taking the city by storm.   Within her first year, she was awarded Best of the Weddings 2018  by The Knot and the Couples Choice Award by Wedding Wire.  She has also been featured on sites such as Huffington Post and Aisle Society.

Megan is also available for other events such as Prom, Headshots, and even offers a "

Blushing Belle Party

"  Can you say bridal shower or bachelorette party? I think we're gunna have to have Megan come back to share more about that!