North Georgia is such a great option when looking for a weekend away *cough cough* bachelorette party *cough cough*
Just an hour north of Atlanta, N. GA offers so many options for your trip. You can hop in a tube and go down the Chattahoochee or Zip Line in Helen, GA.  You can go hiking up Yonah Mountain. Or you can do what I do best, visit a lot of vineyards! 
I will start with saying North Georgia is not Napa, but you will find some great options! It was generally thought North Georgia could only grow muscadine grapes (sweet), but they are really expanding into some great varietals.
Here are the latest Vineyards I visited on my previous trip to Helen, GA:
Montaluce Dahlonega, GA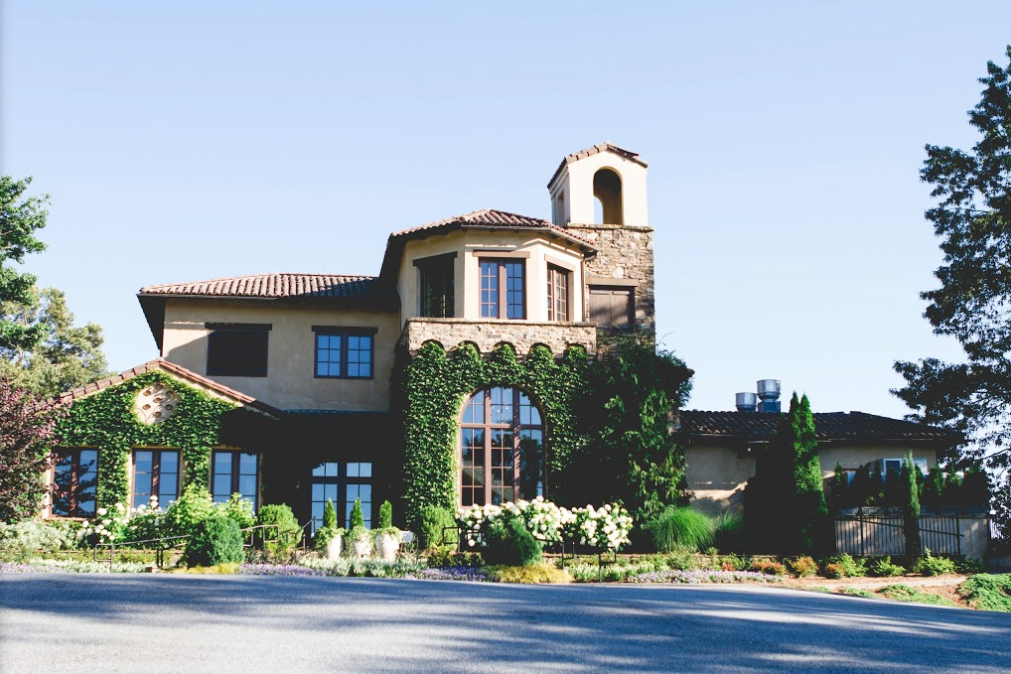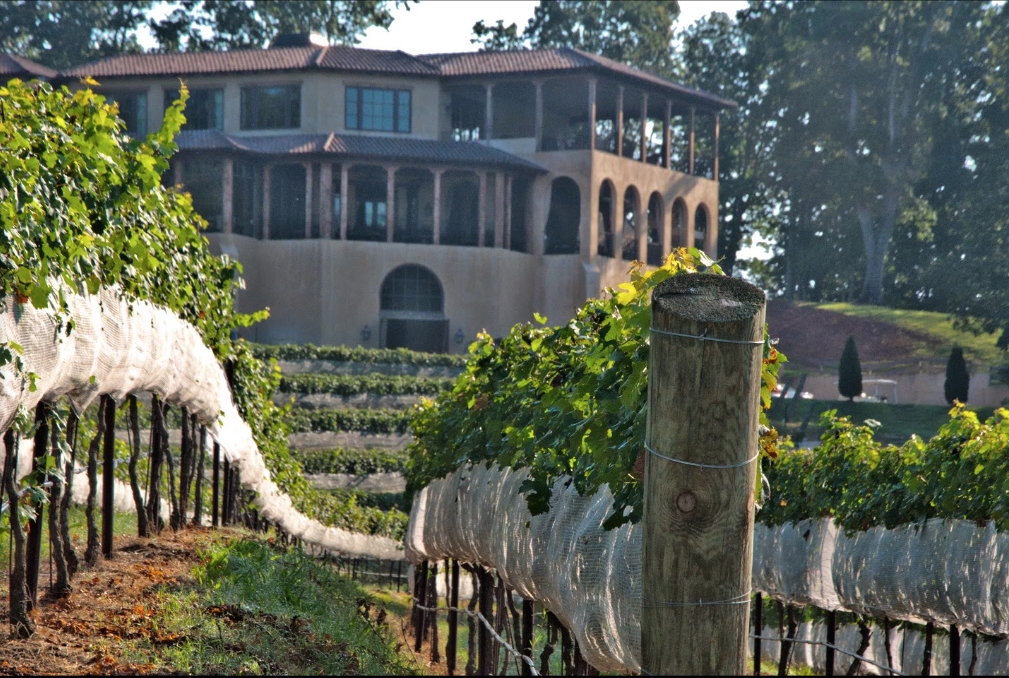 Montaluce is one of the most beautiful vineyards of North Georgia.  You will feel like you are driving through no mans land and all of a sudden you are in Tuscany. You'll drive up among vines as well as homes, some of which are even available for rent!  They had 3 tastings, white, red, and a combination.  The wine wasn't the best, but the scenery is top notch (and that's what you're paying for).  They also have a restaurant on site, but we did not get a chance to try it out this trip.  Hello, we were busy tasting wine!
Montaluce is a popular wedding destination, and already booking weddings for 2019.
Wolf Mountain Vineyards, Dahlonega, GA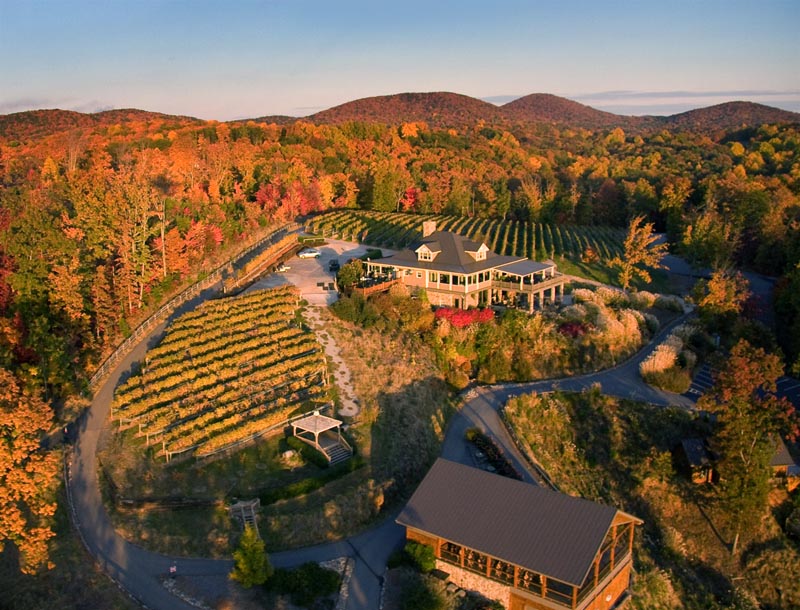 Wolf Mountain is one of my favorite vineyards to visit when heading north.  This was my third trip to the vineyard, and we decided to stick with a bottle of Brut Rosé and enjoy the view from the balcony. They also have a restaurant which is very good, but you can get pizza, which I highly recommend, from the tasting bar. They have MULTIPLE balconies around the property to enjoy the view. I would put this as a must do for your trip!
Habersham Vineyards & Winery, Helen, GA
As we headed to our *swanky* (jk, we stayed in a Baymont Inn and Suites which actually was great for the price), we made a pit stop at the main Habersham location just .5 miles from downtown Helen.  Boy were we glad we did!  You get to select the wines you'd like to try, and they were very knowledgable if you aren't sure which ones you should try.  We ended up walking away with a case of wine and are now enjoying it on our patio.
Stonewall Creek Vineyards, Tiger, GA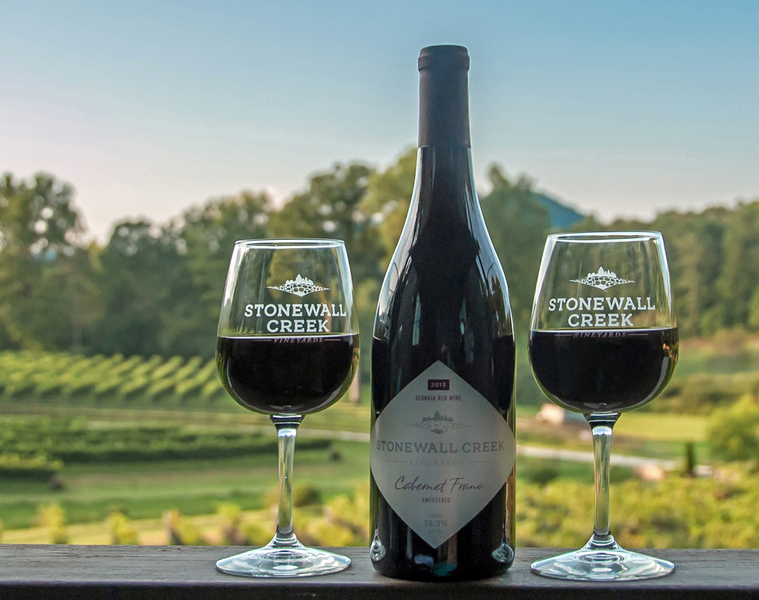 Originally, Stonewall Creek was not on the agenda for the weekend.  After a glowing recommendation from Habersham to check it out, we switched up our plans and headed past the lakes to Tiger, GA.  I am normally a planner (to the max) so I was very excited about a day of exploring with no set plan.  It was a beautiful day out, so I found a BBQ place in Clayton, GA called The Wicked Pig. We got it to go and as we left, the bartender recommended a beautiful waterfall near Sky Valley, GA for a picnic.  SHE. WAS. RIGHT.
After lunch we made our way to Stonewall Creek.  It's not a large tasting room, but they have a lovely patio where you can enjoy your tasting.  The wine was very good, we made new friends who live down the street from us in Atlanta, and we bought more wine! Tiger is a little out of the way, but if you're heading towards that side of N. GA its a must!
Yonah Mountain Vineyards, Cleveland, GA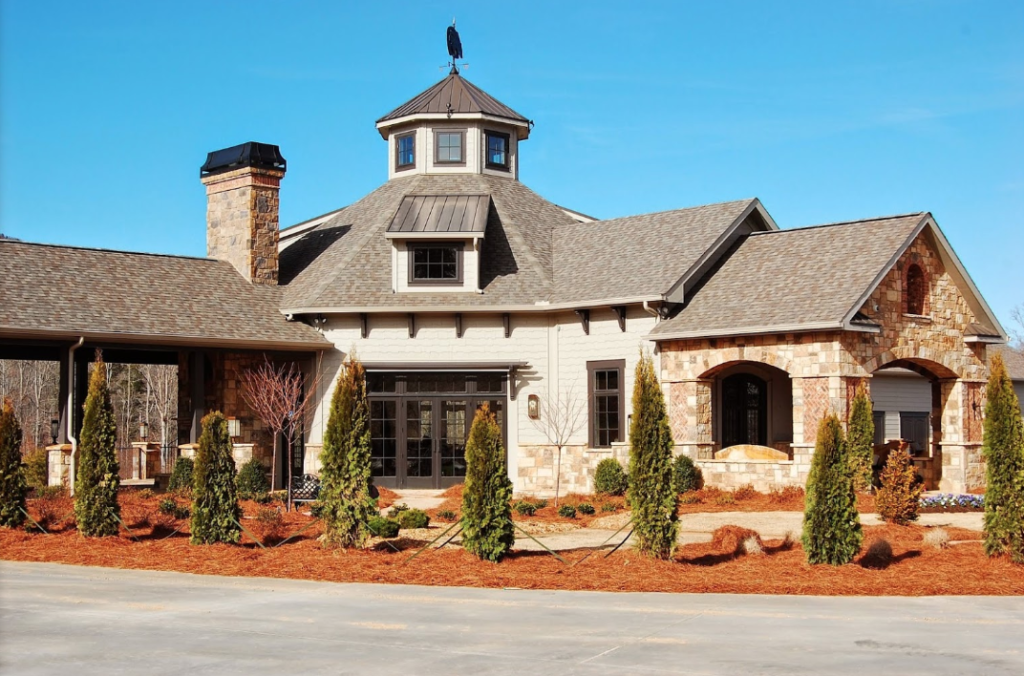 If you want to be active + drink wine, Yonah's your place.  I actually have friends who got engaged on their hike up Yonah Mountain and celebrated after at the Vineyard. The vineyard and the tasting room are amazingly beautiful.  They have a lot of indoor and outdoor space, but as you can image, they get fairly busy.  We luckily had a Monday off and there were very few people there.  You get to choose the amount of wines + which wines you'd like for a tasting and you can also purchase by the glass (or bottle) if you'd like to enjoy the scenery.
The wine is good, the ambiance is stunning, and they have a nice cheese plate you can purchase to enjoy with your tastings.  Pretty much my perfect vineyard trifecta!
Hopefully that helps you get a better idea of which vineyards to give a shot for either a day trip or enough to fill up your weekend!